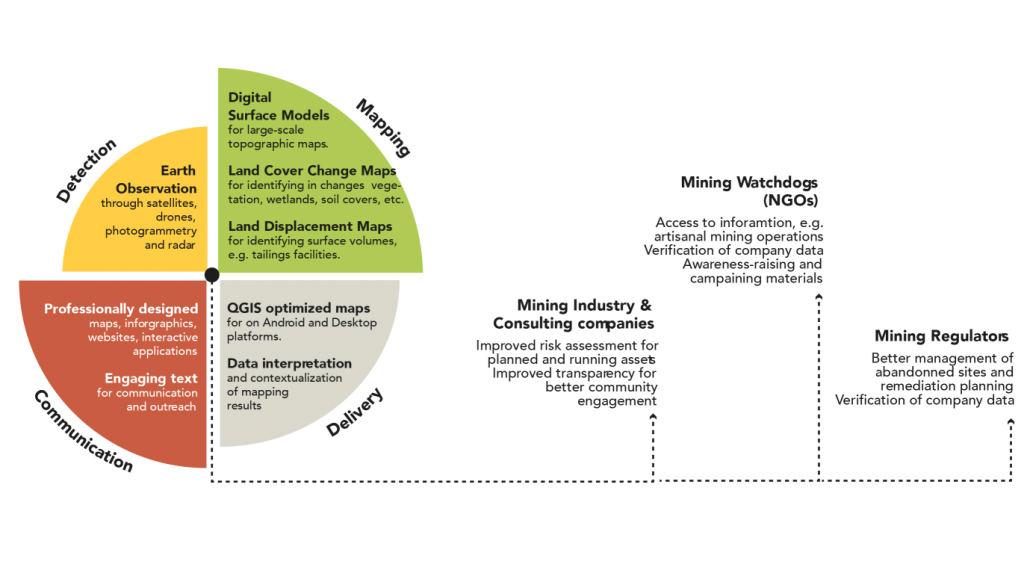 Using high-resolution satellite images, EPM produces large scale topographic and land cover maps presenting the characteristics of the mining site and infrastructure. Such information is essential as a baseline for any work related to the site, such as comparing pre/post mining situations, defining rehabilitation standards or for communicating risks.
Monitoring of land movements and critical infrastructure
Using spaceborne radar data available in regular time intervals, land movements, slope and tailing dam stability are monitored systematically and cost-effectively. The detection of unexpected changes allows taking action for preventing risks.
Integrated communication products
Information from various sources is integrated in a visual and narrative manner into products, such as story maps, interactive video, web-content to explain and communicate complex situations and risks to non-specialists.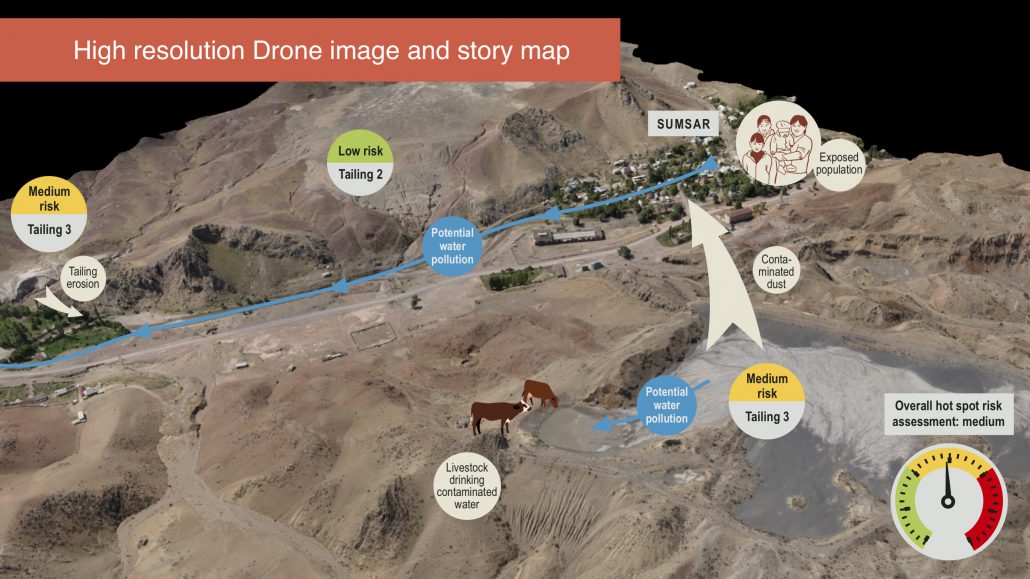 The illustrations shown are from the Sumsar, Kyrgyzstan site.

For more information check our flyers